This is Moving in Dayton,OH
Your Trusted Dayton, OH Movers.
Proudly serving Dayton, OH and the surrounding areas
Request A Free Move Quote
Work with Your Hometown Best
Let our family move your family!
When it comes to moving, you should choose a team that is ready to do all the hard work for you. Trust us to relocate your home or office without damaging your furniture or equipment.
Superior moving service at a rate you can afford
Whether you are moving within the neighborhood or across the state, count on the professionals at Greater Dayton Moving & Storage to handle all your moving needs. We have the skills and equipment to make your move economical and stress-free.
Top Ten Reasons to Move with Greater Dayton Moving & Storage
Greater Dayton Moving & Storage has been honored with the following service credentials:
Choose Greater Dayton Moving & Storage No Matter Where You're Moving
At Greater Dayton Moving & Storage, we've been in the moving and storage industry for 50 years and are fully licensed and insured. Our experience with relocation allows us to provide any professional moving services you might need, no matter your destination.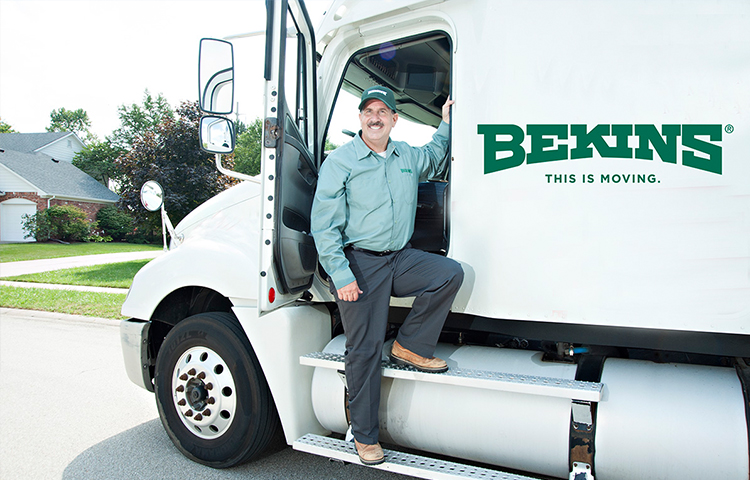 Moving down the street, to the next city over, or to the other side of the state? We have tons of experience with these types of intrastate moving services and are happy to discuss what's best for your move. From packing, loading and transporting to delivery, unpacking, and clean-up, we're a full-service moving company.
Whether your new home is in another state, on another coast, or across the pond, Greater Dayton Moving & Storage can get your items there safely and even store them in transit if needed due to your closing and possession dates. As an interstate agent for Bekins Van Lines, Inc., we'll make your move smooth, easy, and efficient.
Moving as an older adult is different than moving as a young professional. You've had a lifetime to acquire mementos, treasures and high value items. Greater Dayton Moving & Storage and Bekins – a proud supporter of Legacy List with Matt Paxton on Public Television – are a perfect team when it comes to moving older adults.
Office & industrial moving
Business owners and general managers in charge of moving operations know everything involved in an office move or industrial relocation needs to go smoothly. Greater Dayton Moving & Storage has the expertise to make that happen. We'll work closely with your company to plan the move and ensure your productivity stays where you need it to be.
Moving corporate employees
The best talent for your company might not be in your backyard. If you need to move an employee either locally or long distance, look no further than Greater Dayton Moving & Storage.
Proud Supporter of Legacy List with Matt Paxton
Getting ready to move is about more than just stuff; it's about growth and new beginnings. That's something Bekins and Legacy List with Matt Paxton have in common. Greater Dayton Moving & Storage is an interstate agent for Bekins Van Lines, a proud supporter of Legacy List with Matt Paxton on Public Television. The host is a leading downsizing and decluttering expert.
When our customers are ready for a fresh start, we help them get where they need to be. Like Matt, our moving specialists guide individuals and families through the tough part of the process so they can focus on their exciting new direction.
If you love what you see from Matt and the Legacy List team, contact us , and we'll put our team of moving experts on your move.
We know moving is no one's favorite thing to do; however, when you work with Greater Dayton Moving & Storage, you can experience a low stress move. We're not only a ProMover through the American Trucking Associations Moving & Storage Conference, but we're also fully licensed and insured, so you get the peace of mind of knowing you're in good hands. Read what our customers say about their experiences.
As you choose your mover, make sure you use the free database from the Federal Motor Carrier Safety Administration (FMCSA) to check whether the companies you're considering are licensed. Unlicensed movers bring more stress to an already stressful situation, so Greater Dayton Moving & Storage educates our neighbors about the importance of choosing a licensed mover.
When you're ready to choose your mover, we're confident you'll choose the professional moving services from Greater Dayton Moving & Storage. Contact us today!
Making Moving Easy
since 1891
With more than 130 years in business, Bekins Van Lines has the experience you need to make your move go smoothly. Over the years, we've recorded some of the tips and tricks we've learned that help make moving easier on our customers.
Visit our Moving Tips & Resources page for not only important documents like Your Rights & Responsibilities When You Move and Ready To Move, both put together by the FMCSA, but also for helpful packing tips, ways to save money on your move, and information about protecting your move.
Why You Should Move With Bekins
Your Trusted Long Distance Moving Partner
You can count on our team of experts to take care of you and your belongings during every step of your move. From packing and planning to loading and delivery, we will keep you updated with timely and clear communication about your move. We strive to provide you with a smooth and simple experience. No matter the size or distance of your move, Bekins is happy to help!
See What Our Customers Have to Say
Couldn't be happier with our latest move with Moving Services Inc. Professional, packed and moved all our items across two states with out a scratch. Can't wait to use them again.
Excellent, multi-property, out of state move.They worked hard and did a wonderful job.
Great job…nothing lost or broken! Very professional. Would use Moving Services Inc. again…highly recommend! Thanks guys!